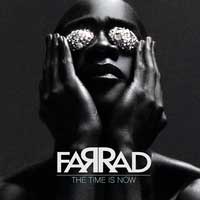 Album Cover: The Time Is Now by FARRAD
In the town of dance-music, there's a new sheriff, and his name is FARRAD.  Put simply, he's what you'd get if you crossed Prince and Lady Gaga with Andre 3000 and Usher – a maelstrom of fierce, danceable funk with undeniable rhythm and an infectious groove.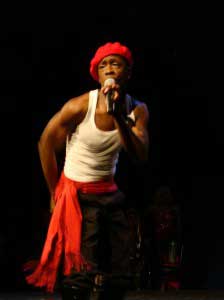 FARRAD performing live
Long, lithe, limber and lovely, FARRAD has been the darling of the New York music scene since he and Cazwell opened for Lady Gaga at the Highland Ballroom, followed by debuting "The Way U Do" on New Year's Eve '09 at the esteemed Joe's Pub.  Now, with the release of his first album, The Time Is Now (which has been licensed in its entirety by Bunim/Murray Productions for use in their shows, including Real World on MTV, Keeping Up with The Kardashians on E!, and Bad Girls Club on Oxygen), Farrad is ready to take over the world, one listener at a time.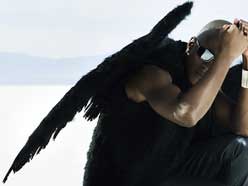 FARRAD from his PYFUOTH video
FARRAD's newest single, "Pick Your Face Up Off The Floor" is chock full of delicious hooks that are immediately stuck in your brain.  It is addictive dance-floor manna, and it's available now, on i-Tunes, as is PYFUOTF's 13-track Remix Album.

The Artist: FARRAD
The Album: The Time Is Now
The Single: "Pick Your Face Up Off The Floor"
 
 Get into it!