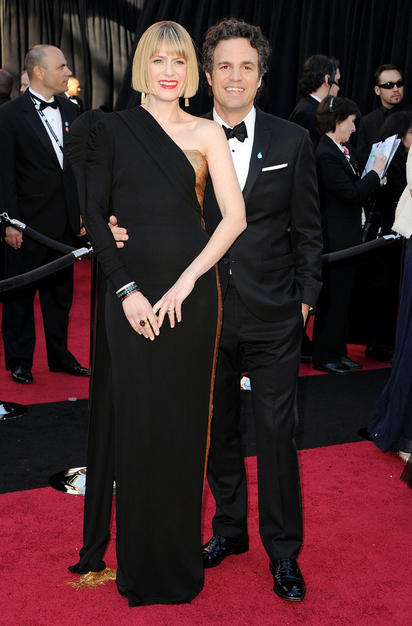 SUNRISE COIGNEY (with Mark Ruffalo)
Solange Azagury-Partridge earrings
(Photo: Steve Granitz/WireImage)
Okay – I've been traveling, all weekend, but I wanted to get this up ASAP, because I feel I owe it to you, dear readers.  So I'm gonna be brief (how's that for novelty?).
For the most part, the red carpet, this year, was a snooze.  Boring! 
That having been said – it was the exceptions that made the rule. 
Cate Blanchett looked like the warrior goddess Diana in a couture gown that few, if any, other women in the world could've worn with any success.  Also, it looked much better in motion than in stills. 
Hailee Steinfeld was absolute perfection, AND the cutie collaborated with the ladies at Marchesa on the design of her gown. 
I loved Annette Bening's Naeem Khan gown.  It was very Kiss of the Spider Woman and I thought it was just glam enough for such a great beauty. 
Zaldy Goco's creation for Lisa Marie Falcone was delicious.  Period. 
I have no idea who made the gown worn by Sunrise Coigney (Mark Ruffalo's wife), but even though it was a bizarre hodge-podge of design concepts, it worked for her, and I applaud her pluck!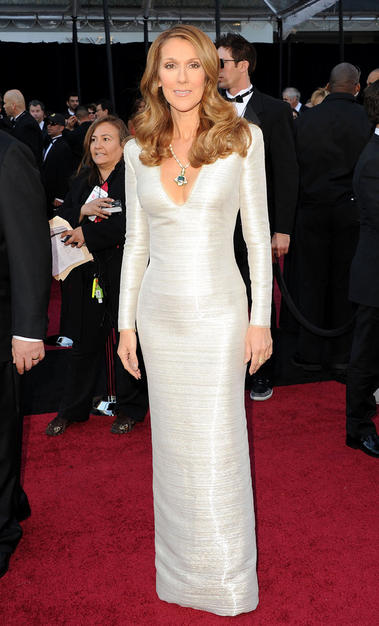 CÉLINE DION
Giorgio Armani Privé and Bulgari
(Photo: Jason Merritt/Getty Images)
Sharon Stone's a sexpot, and served it up, hot and fresh. 
Nicole Kidman's dress was heaven – from the waist up.  Everything below the waist was superfluous. 
Reese Witherspoon looked like a super-glam air-hostess and I think she looked radiant.  A classically elegant dress plus super accessories and major hair equals hot stuff! 
Penélope Cruz and Céline Dion – no women should look as good as these two women within six months of giving birth. Plus, Céline plugged her triumphant return to Las Vegas,so you've gotta give it up for the lady! 
Mandy Moore looked like a twinkling confection.  
Michelle Williams updated Mia Farrow and gave us fierceness.  Doing so in Chanel sure didn't hurt her cause any… 
If Weight Watchers doesn't get thousands of sign-ups this week simply due to how friggin' amazing Jennifer Hudson looked – well, I don't know what.  But girlfriend was all that and a bag of lo-carb chips! 
Natalie Portman in Rodarte realized that if you're pregnant with a jeweled neckline, a fancy pair of earrings is all the embellishment you need.
Melissa Leo's gown just stuck with me.  Good for her.  Unique, fun, ballsy, and brash.  If you're gonna drop the F-bomb on one of the world's most watched telecasts, make sure people can see you!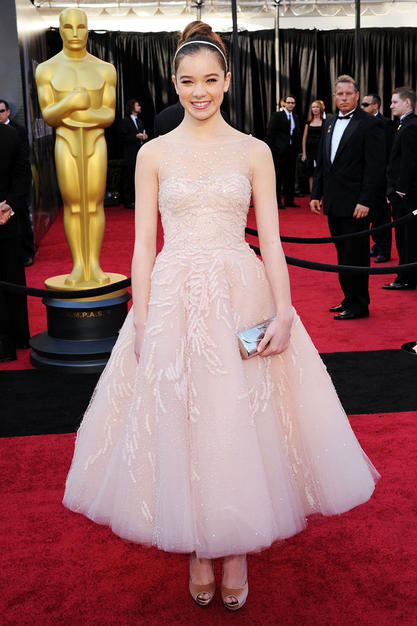 HAILEE STEINFELD
Marchesa and
Fred Leighton Jewelry
(Photo: Jason Merritt/Getty Images)
I want to beat the crap out of whoever styled Amy Adams.  Great dress.  Fabulous necklace.  But honey – not together.  
Best trend of the night – important jewelry is back! 
Bulgari was in fine stead around Céline Dion's neck, and Van Cleef & Arpels paired beautifully with Cate Blanchett's frock.  The Cartier necklace and bracelet on Amy Adams and necklace on Dame Helen Mirren were pieces seen only in coffee table books (unless you live in Las Vegas…); while the Chopard on Penélope Cruz and Mandy Moore was deliciously dazzling.  Neil Lane made a splash on Reese Witherspoon and Jennifer Hudson.  And Harry Winston had a great showing on Michelle Williams and Sandra Bullock.  But, the jeweler who really blew my skirt up this year was Fred Leighton, hands down.  Hailee Steinberg's diamond headband was stunning, but not unseemly for a young lady, and – without even needing a second to think about it, the show-stopper of the night was the 150ct choker resting comfortably at Nicole Kidman's swanlike throat.   
(Note to self – send bottle of champagne to the Kwiat/Fred Leighton offices…) 
Anyhoo – the photos of the glamazons I've mentioned above, can be seen below.  Pretty ladies in (mostly) pretty dresses and some damned pretty jewels.  Ah, Hollywood...  How we love thee!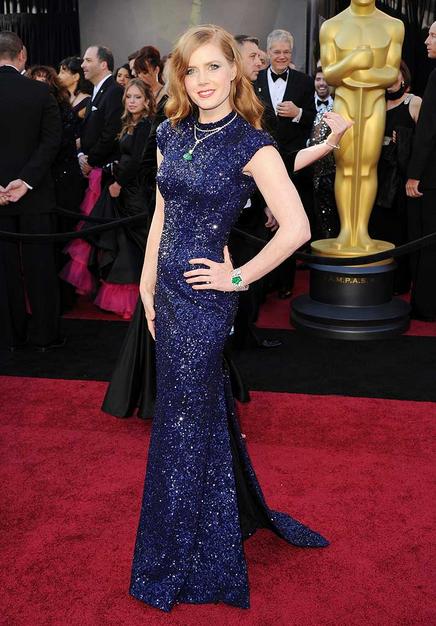 AMY ADAMS
L'Wren Scott and Cartier
(Photo: Jason Merritt/Getty)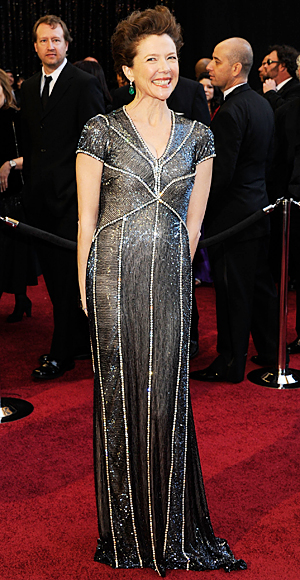 ANNETTE BENING
Naeem Khan
(Photo: Getty Images)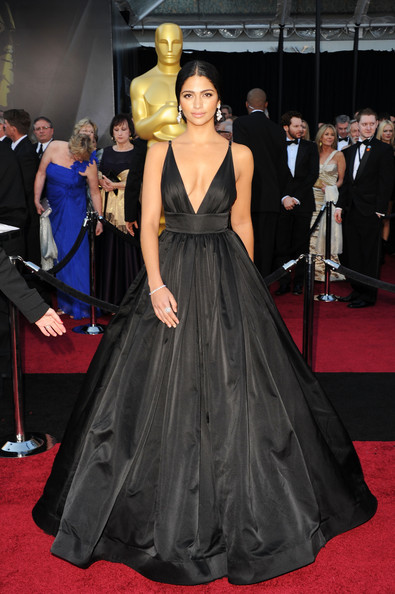 CAMILA ALVES
Kaufman Franco and Lorraine Schwartz
(Photo: Jason Merritt/Getty)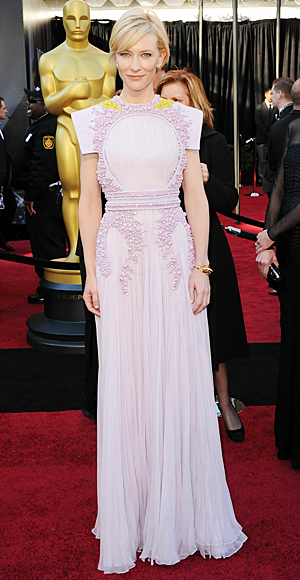 CATE BLANCHETT
Givenchy Couture and Van Cleef & Arpels
(Photo: Getty Images)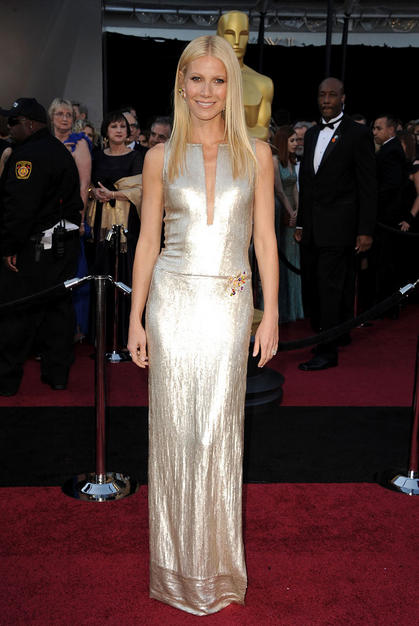 GWYNETH PALTROW
Francisco Costa for Calvin Klein Collection
Brian Atwood and Louis Vuitton High Jewelry
(Photo: Steve Granitz/WireImage)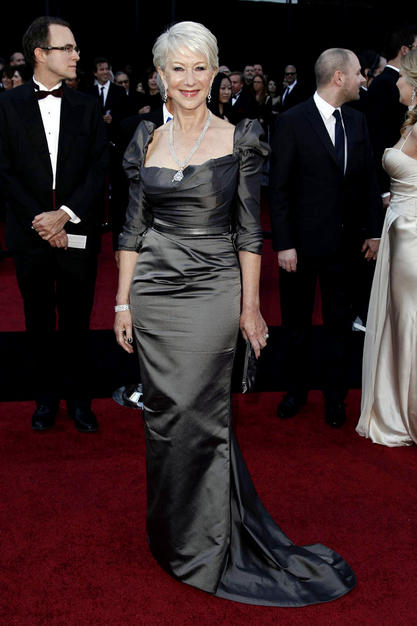 DAME HELEN MIRREN
Vivienne Westwood
and
Cartier
(Photo: Matt Sayles/AP)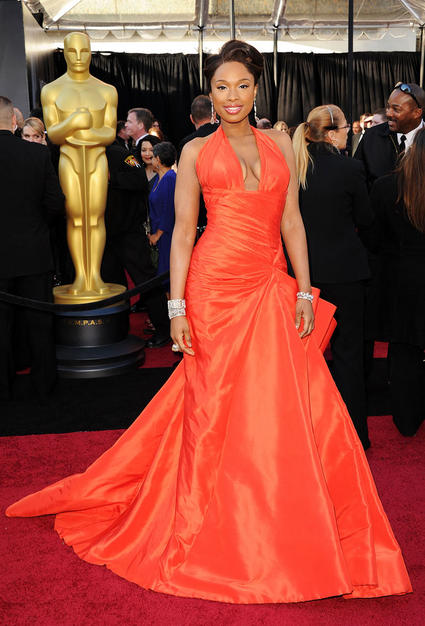 JENNIFER HUDSON
Atelier Versace and Neil Lane
(Photo: Steve Granitz/WireImage)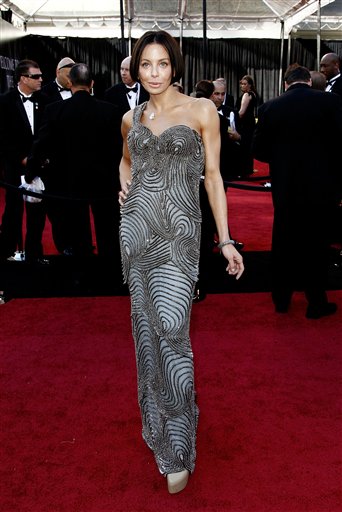 LISA MARIE FALCONE
Zaldy Goco
(Photo: Lucy Nicholson/Getty Images)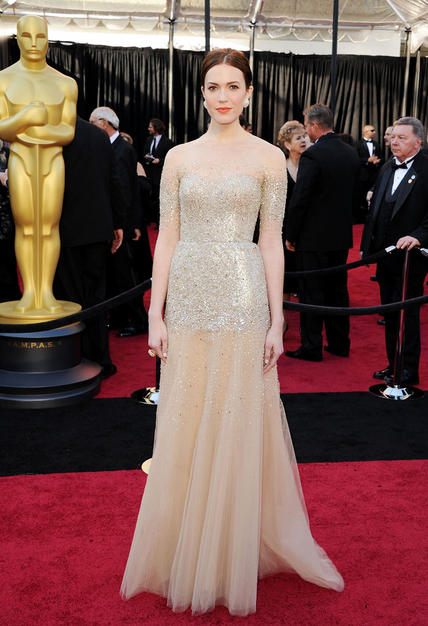 MANDY MOORE
Monique Lhuillier and Chopard
(Photo: Steve Granitz/WireImage)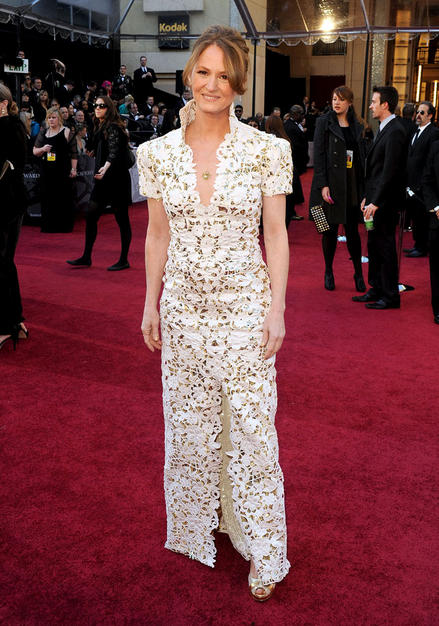 MELISSA LEO
Marc Bouwer
Frazer Harrison/Getty Images)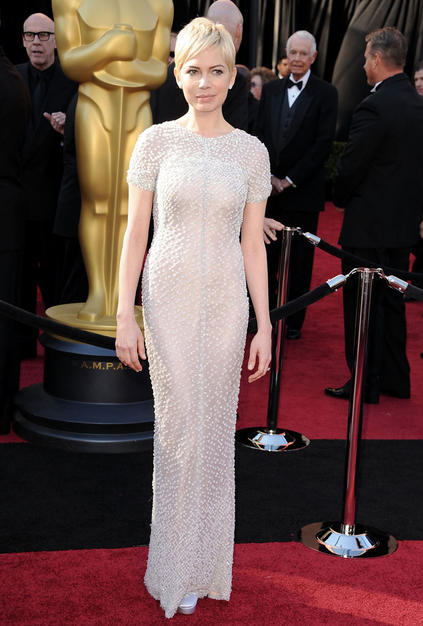 MICHELLE WILLIAMS
Chanel Haute Couture and Harry Winston
(Photo: Frazer Harrison/Getty Images)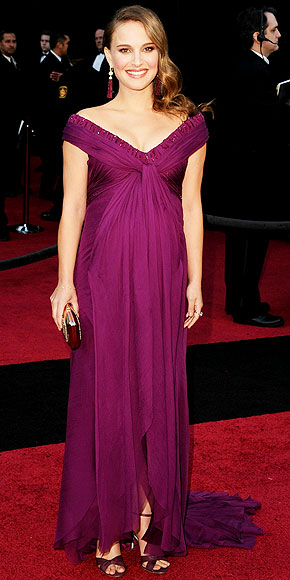 NATALIE PORTMAN
Rodarte and Tiffany & Co.
(Photo: Jason Merritt/Getty Images)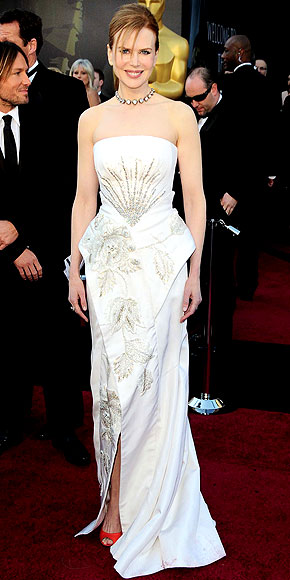 NICOLE KIDMAN
Dior Haute Couture and Fred Leighton
(Photo: Getty Images)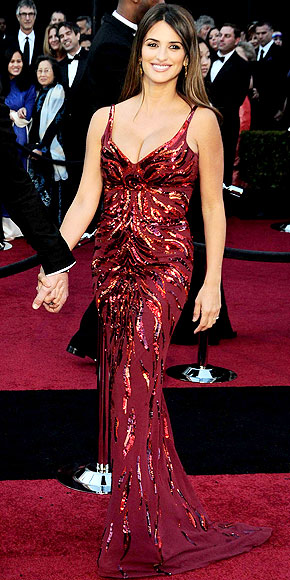 PENÉLOPE CRUZ
L'Wren Scott and Chopard
(Photo: Getty Images)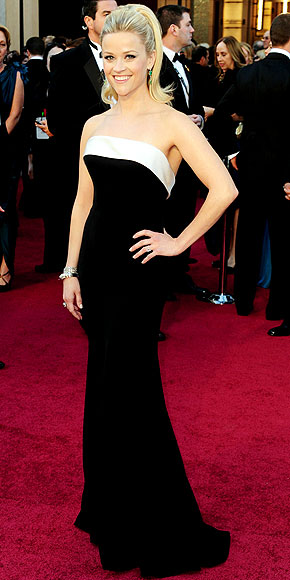 REESE WITHERSPOON
Giorgio Armani Priv
é and Neil Lane
(Photo: Frazer Harrison/Getty Images)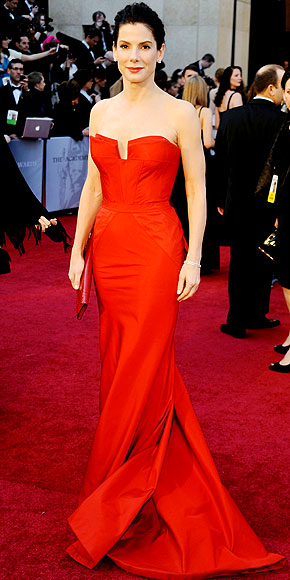 SANDRA BULLOCK
Vera Wang and Harry Winston
(Photo: Steve Granitz/WireImage)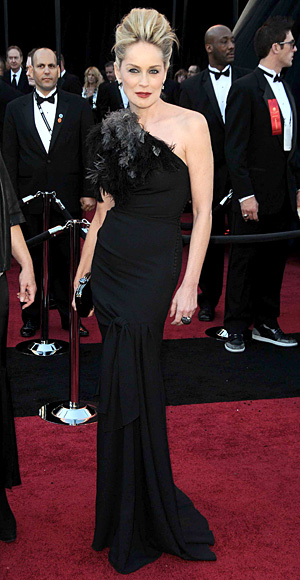 SHARON STONE
Christian Dior
(Photo: Kyle Rower/Startraks)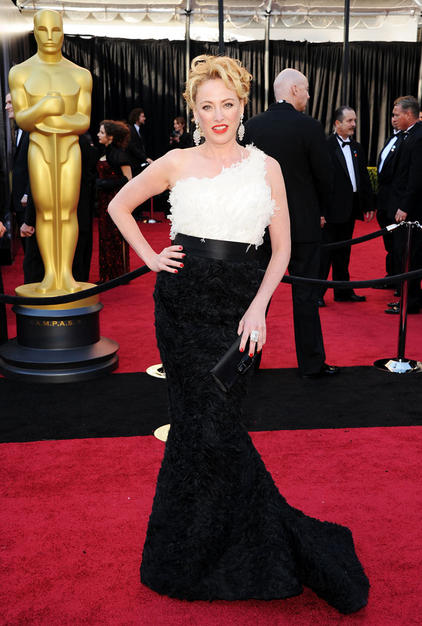 VIRGINIA MADSEN
Ramona Kaveza
(Photo: Jason Merritt/Getty Images)
Oscar Fashions

Get into it!